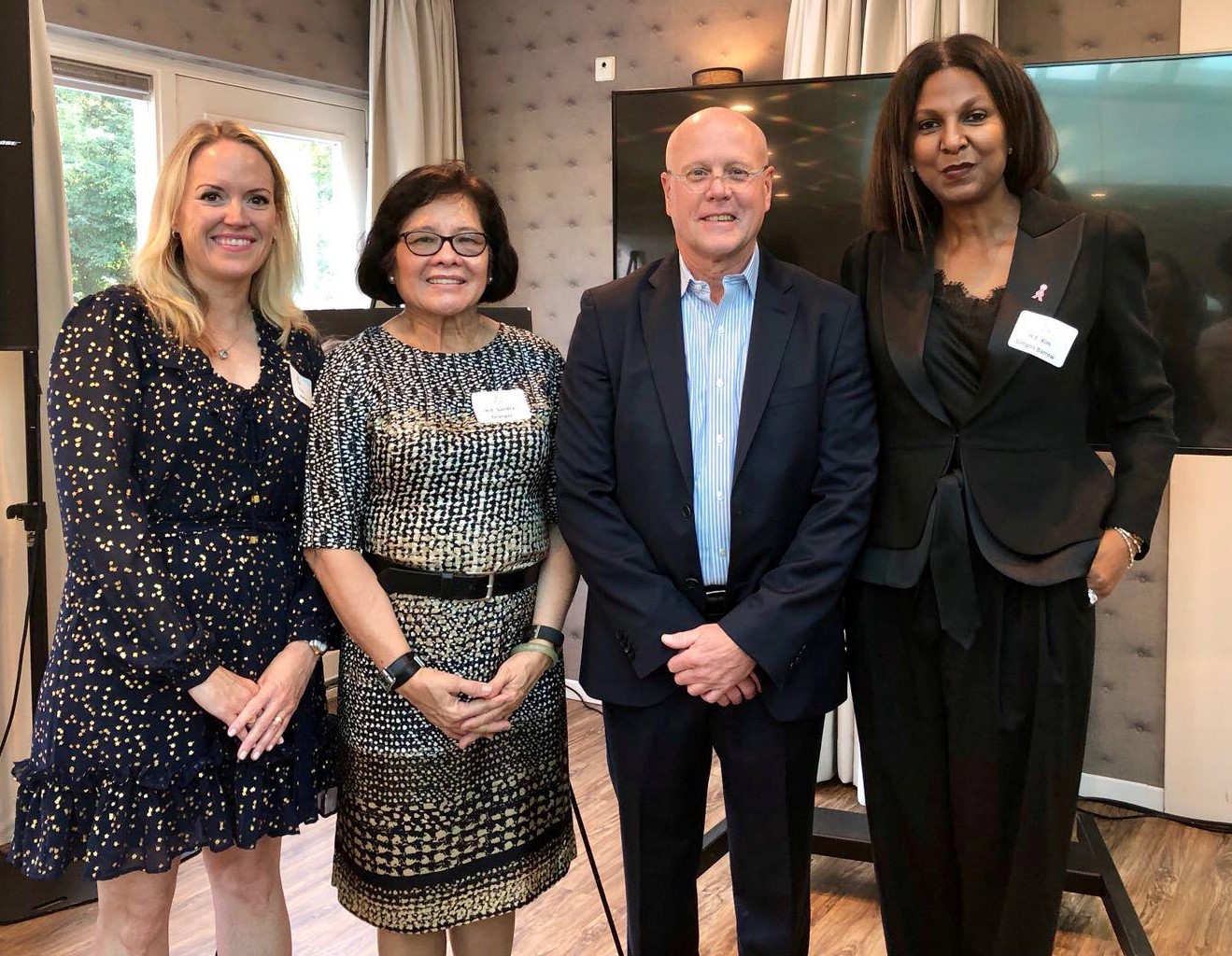 Members of SCLAN, Mrs. Kim Simplis Barrow and H.E. Mrs. Sandra Granger with President of the The Elizabeth Glaser Pediatric AIDS Foundation, Charles Lyons, and son of Elizabeth Glaser, Jake Glaser, at the International AIDS Forum last week.
About her: Elizabeth Glaser contracted HIV in a blood transfusion in 1981 while giving birth to her daughter, Ariel. She and her husband, Paul, later learned that Elizabeth had unknowingly passed the virus on to Ariel through breast milk and that their son, Jake, had contracted the virus in utero.
The Glasers discovered, in the course of trying to treat Ariel, that drug companies and health agencies had no idea that HIV was prevalent among children. The only drugs on the market were for adults; nothing had been tested or approved for children.
Ariel lost her battle with AIDS in 1988. Fearing that Jake's life was also in danger, Elizabeth rose to action. She approached her close friends, Susie Zeegen and Susan DeLaurentis, for help in creating a foundation that would raise money for pediatric HIV/AIDS research.
The Elizabeth Glaser Pediatric AIDS Foundation seeks to end global pediatric HIV/AIDS through prevention and treatment programs, research, and advocacy.