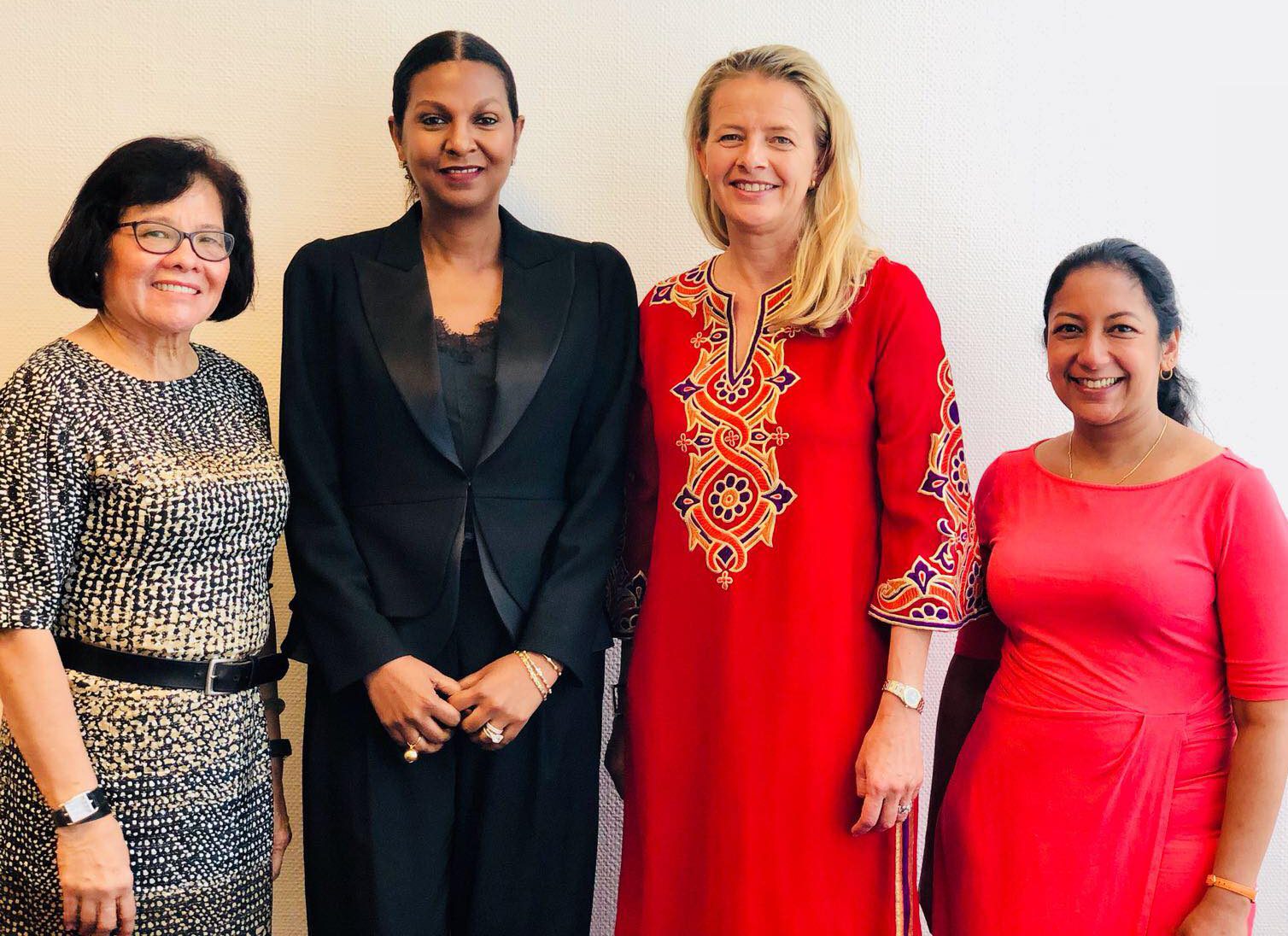 Members of SCLAN, Mrs. Kim Simplis Barrow (Chair) and H.E. Mrs. Sandra Granger (Vice Chair) meeting with Princess Mabel van Oranje (co-founder/ Chair), and Lakshmi Sundaram (Executive Director) of Girls Not Brides.
Girls Not Brides is a global partnership of more than 1000 civil society organisations from over 95 countries committed to ending child marriage and enabling girls to fulfill their potential.
During the meeting, Mrs. Simplis Barrow and H.E. Mrs. Granger got the opportunity to speak to the ladies about SCLAN's vision/mission and works being done within the Caribbean and in their respective countries in areas of child marriage, gender based violence, teenage pregnancy, child sexual exploitation etc.
SCLAN shares a common understanding of promising approaches to ending child marriage with that of Girls Not Brides, and looks forward to future opportunities to interact with other members to learn from their works to amplify efforts being made within the Caribbean.