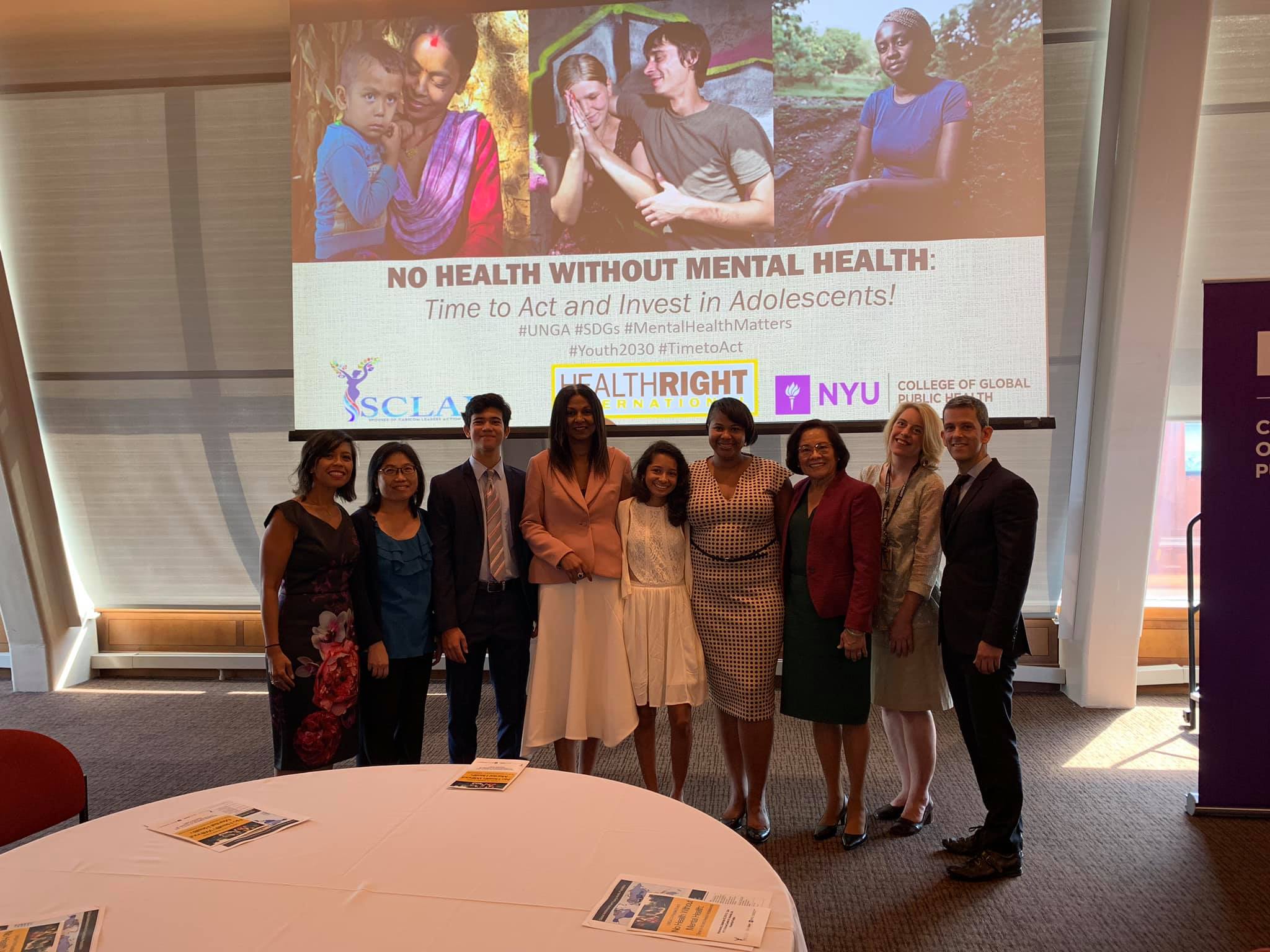 Parallel with the 74th UN General Assembly meeting, HealthRight International, the Spouses of CARICOM Leaders Action Network (SCLAN), and New York University's College of Global Public Health jointly hosted a side event entitled "No health without mental health: Time to act and invest in adolescents," at New York University's Kimmel Center.
Speakers included the First Lady of Belize and Chair or SCLAN, Mrs. Kim Simplis Barrow, NYU faculty from the College of Global Public Health, Dr.LeConté J. Dill, Director of Public Health Practice and Clinical Associate Professor within the Department of Social and Behavioral Sciences and from the Langone School of Medicine, Dr. Keng Yen Huang, Associate Professor of Population Health and Child and Adolescent Psychiatry, Mr. Patrick Jennings, Founder/President, Patricia K. Abanilla Organization for Pinoy Children's Mental Health and Ms. Danielle Engel, UNFPA Technical Specialist Adolescent and Youth.
One of the highlights of the event was the participation of Ms. Sahar Vasquez, a youth advocate from Belize who has dealt with mental illness for most of her life. She is the co- founder of an organization called Mind Health Connect Belize that is committed to ending the stigma against mental health and helping people get the treatment and care they deserve.
The goal of the event was to highlight the current status of global mental adolescent health, best practices/innovations and the need for harmonized donor investment. The event also emphasized the critical need to act and invest to improve the health and well-being of our adolescents and even more so, those that are vulnerable and marginalized.
-END-